From: Stephen Barrow


We all know that the most popular products now have video sales pages with very little or usually no copy to them at all... doesn't this tell you something? ...THEY WORK!

Here Is Your Chance To Add Yourself
To That `Exclusive Club` With Your Own, Custom
Made, Graphical Video Page Templates

How would you like to join most of the top online marketers by using a simple video page template to launch and sell your products, without costing the earth?

Instantly grab your customers attention and even the field with the big time `GURUS` and their endless budgets with these BRAND NEW Templates... These templates are TOP Quality and come complete with HTML, PSD's and a massive PNG image pack, ready to drop into your chosen design.

I've put together a set of 20 pre-made Top Quality templates for you, these come with the HTML and PSD files so you can edit to your own specification. I've also included a matching graphics pack to add that extra personal touch should you wish to create something to your own preference. No matter what type of page you require, it's very simple to edit, simply add your own details into the HTML where specified.

Take a look at some examples of the templates you will receive, remember, these are not full size or full quality, when you receive your templates you get full size, high quality designs, complete with HTML, PSD's and a massive PNG image pack.

Here is a sample of what you will receive: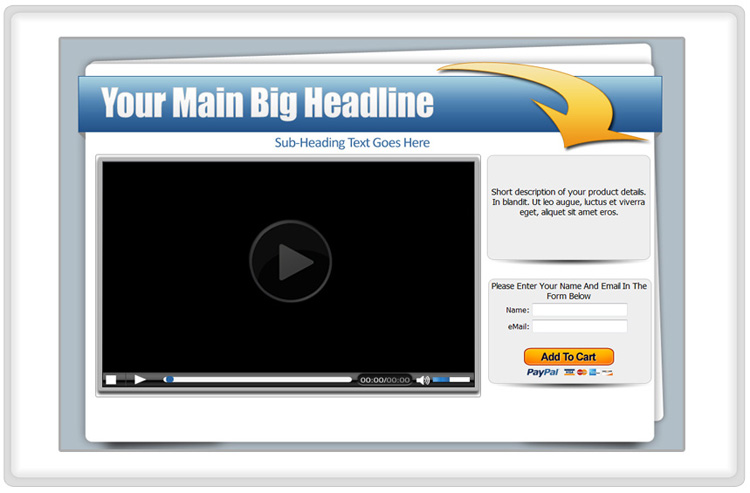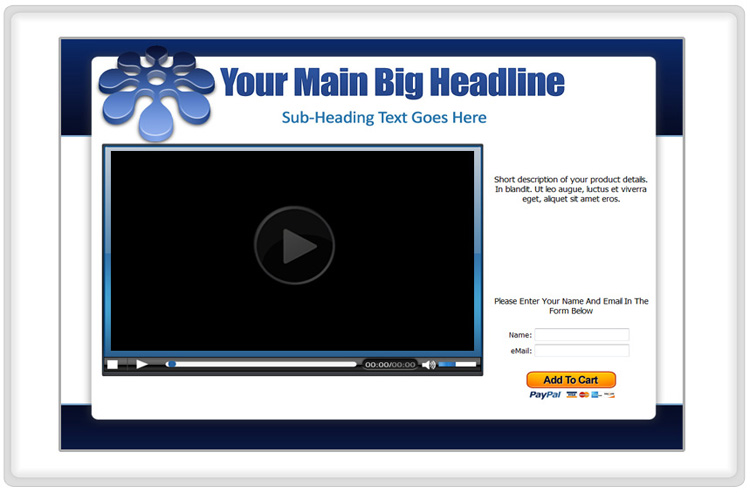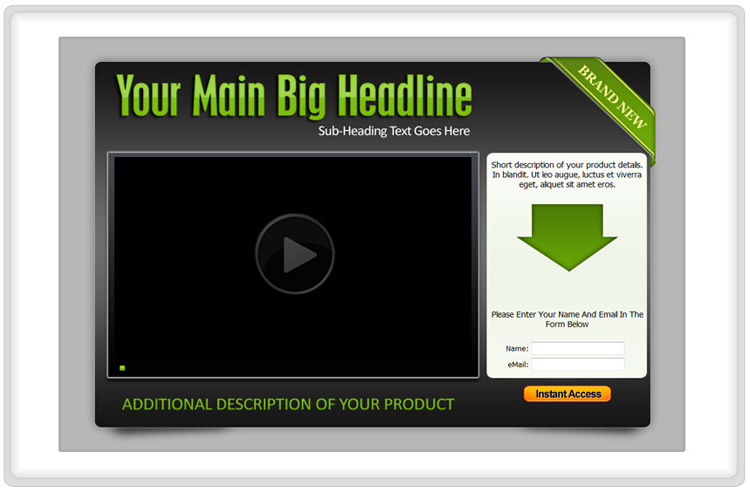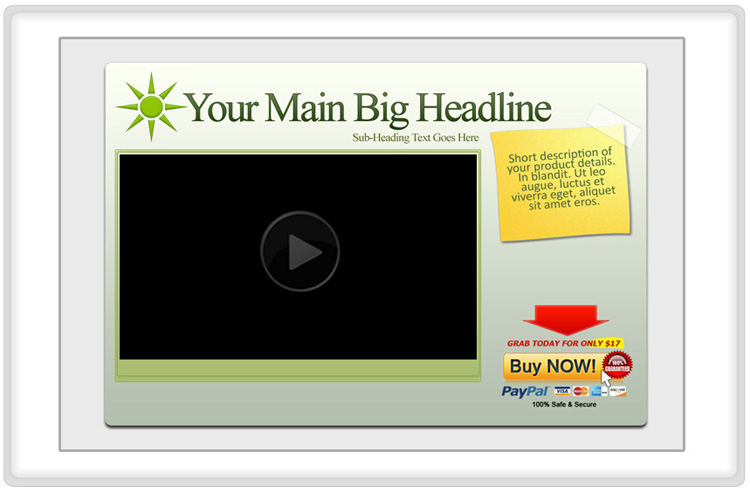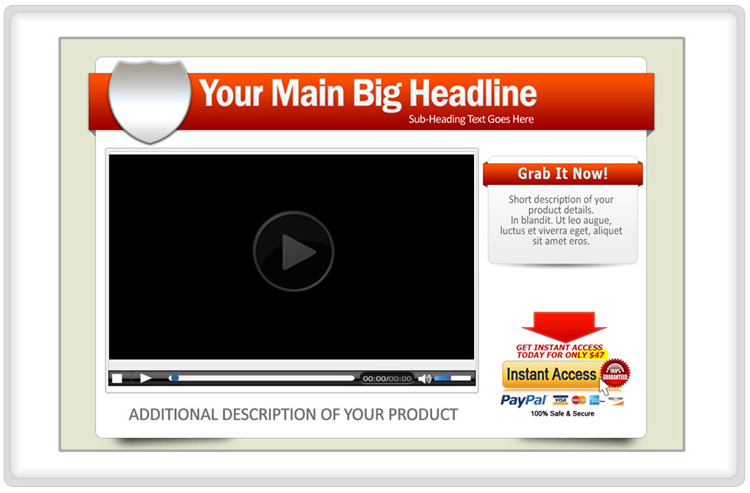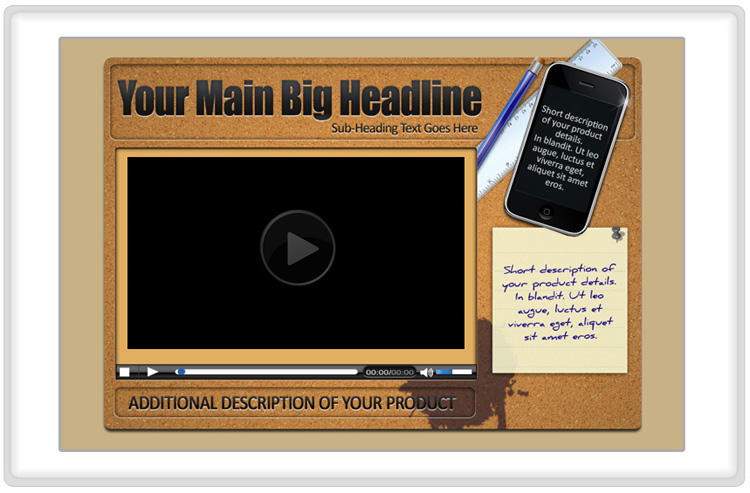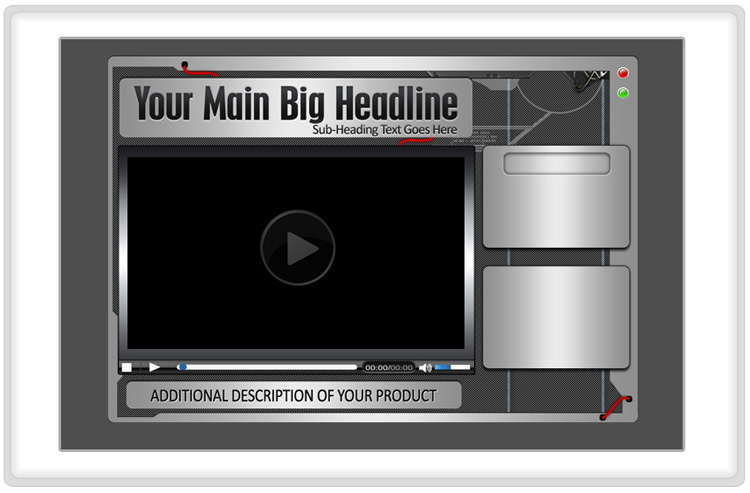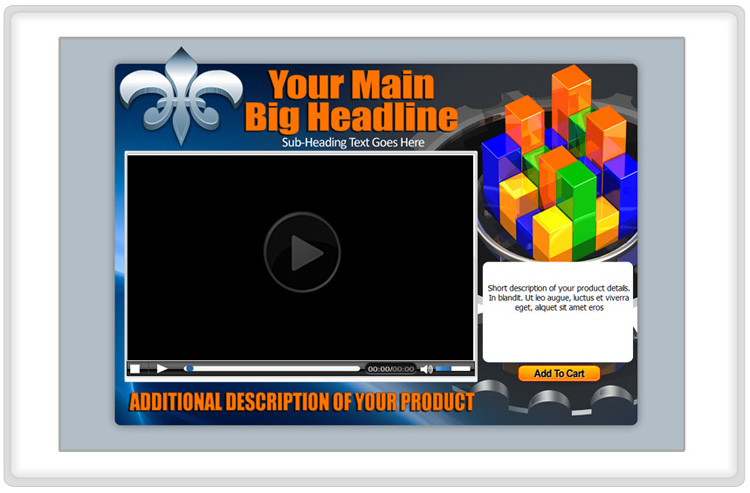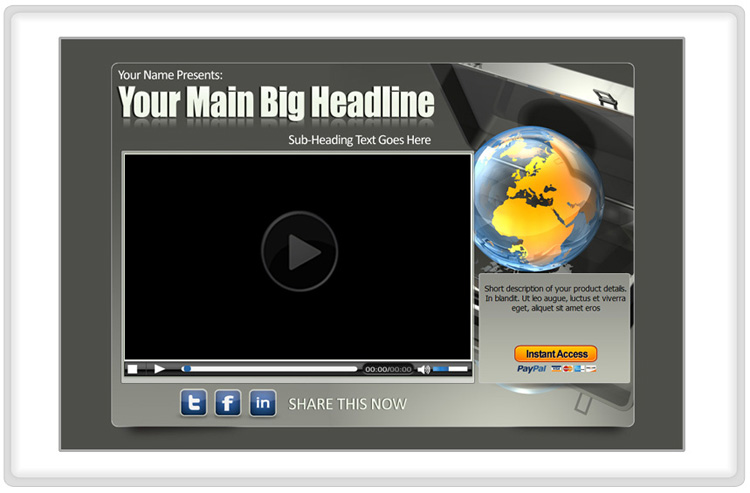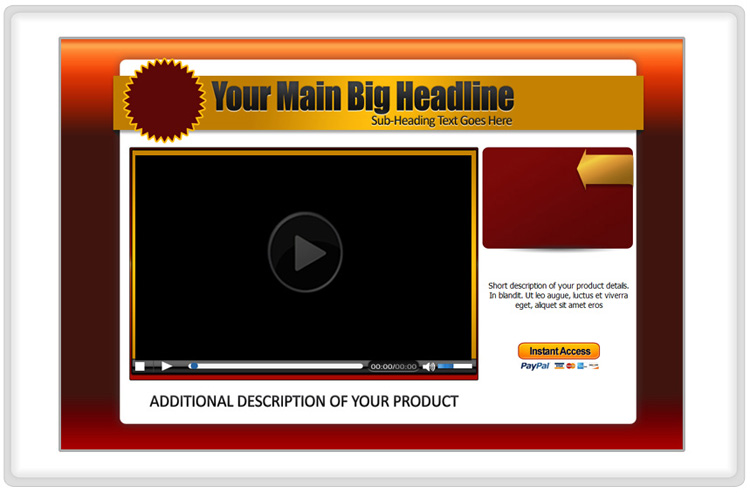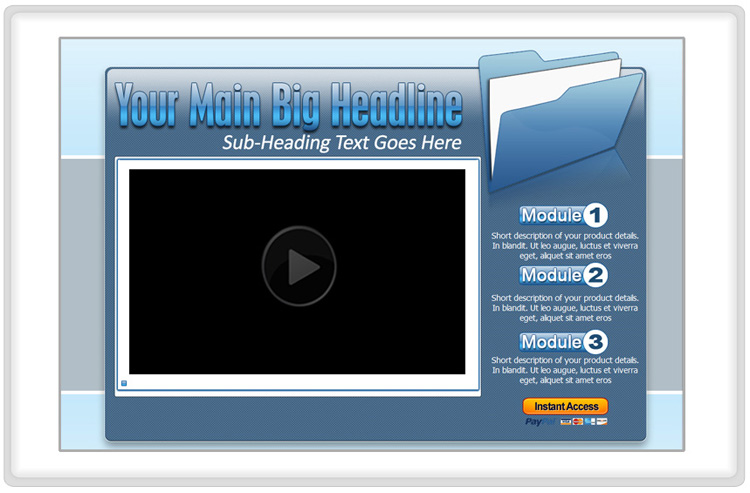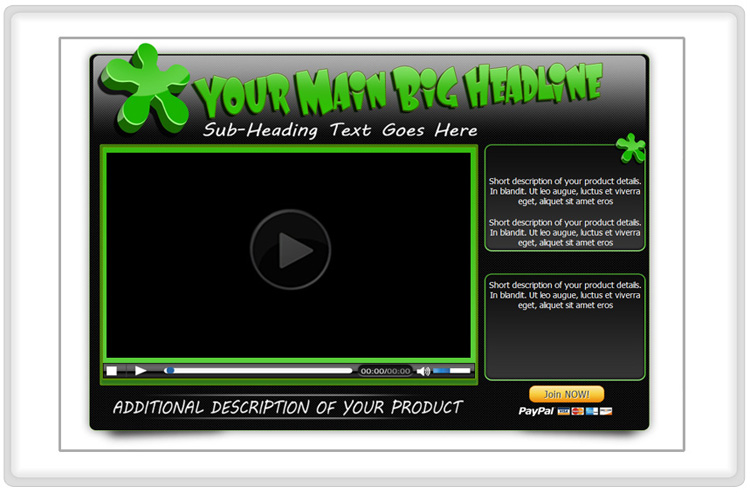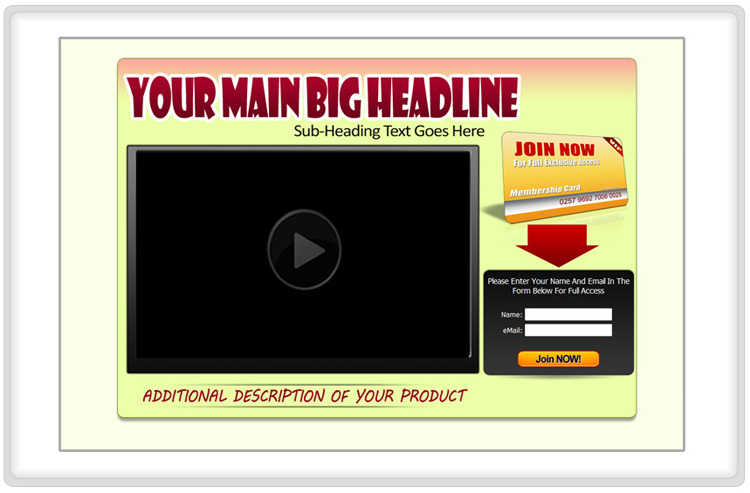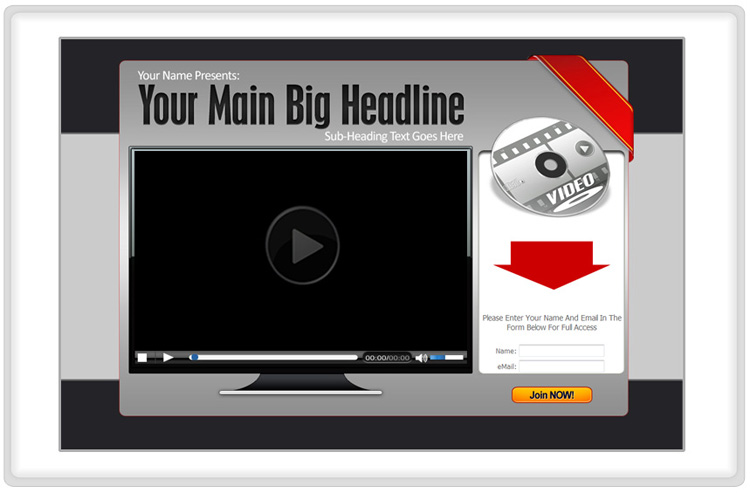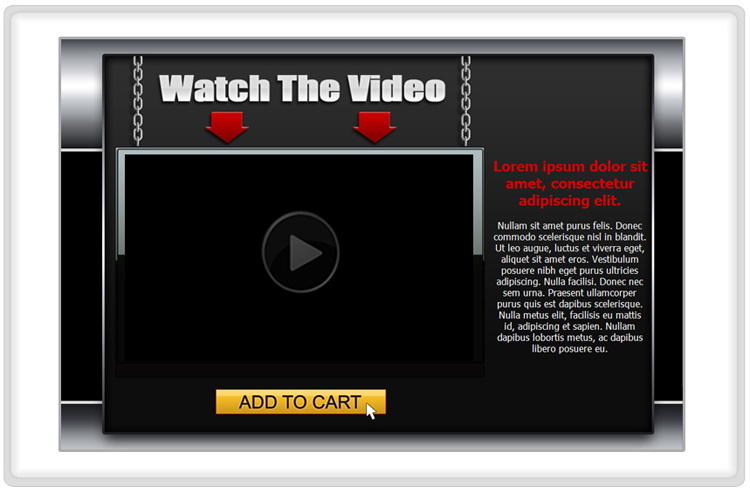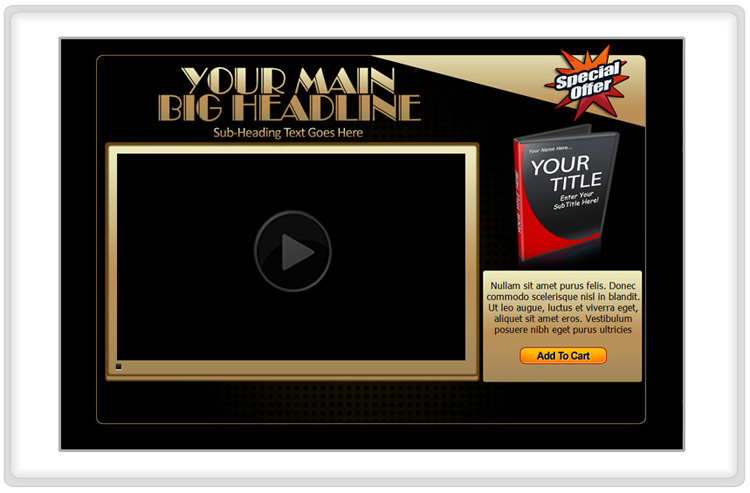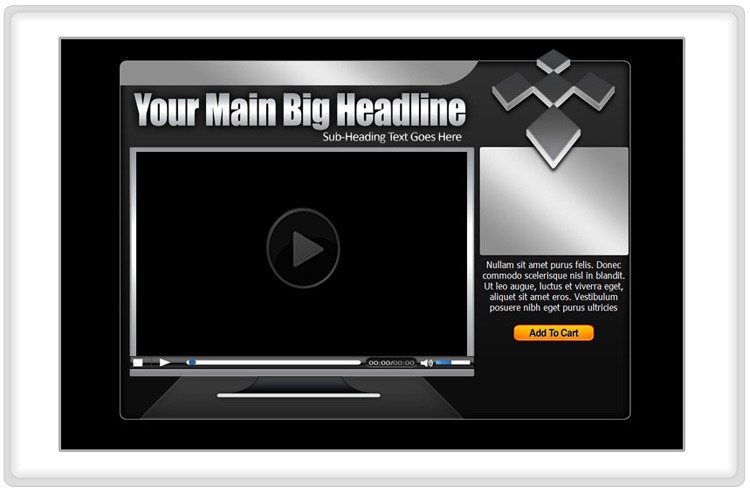 In addition to your 20 pre-made templates, you will also receive 10 blank templates, ready for you to add your own personal touch, making your own unique design.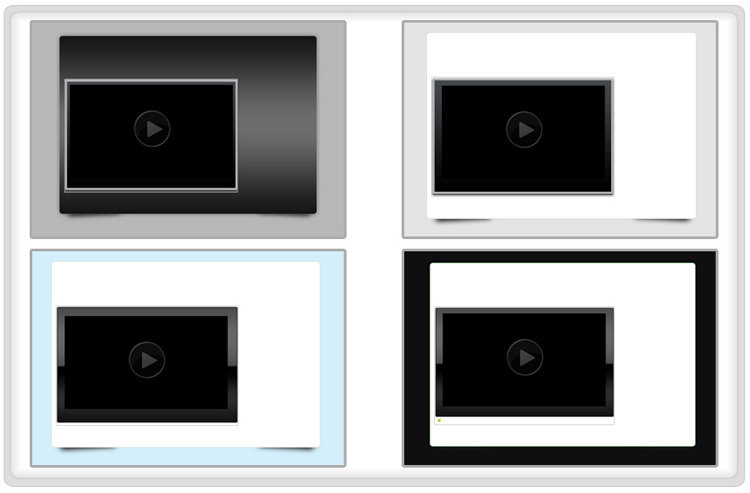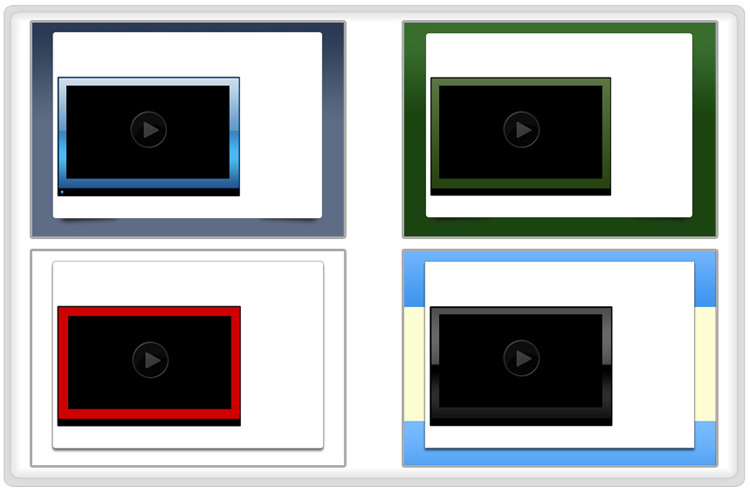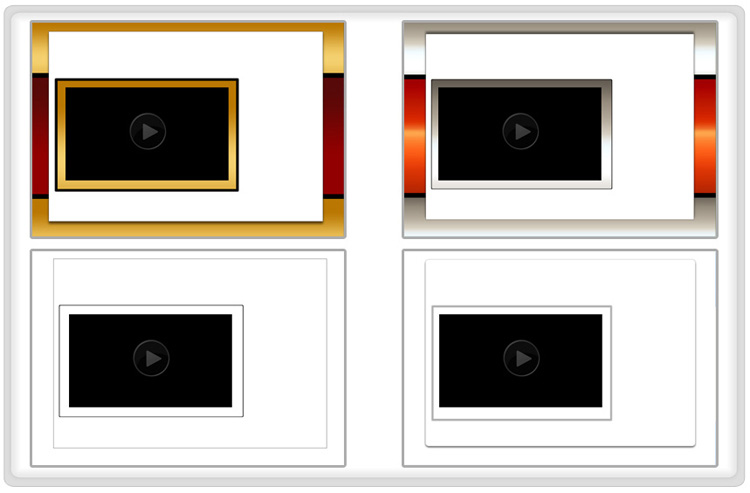 In addition to your 20 pre-made template designs and your 10 blank designs, you will also receive your very own high quality image pack in transparent PNG format, so you can simply drag and drop the images you require into your template design, these include, boxes, buttons, arrows, 3d shapes, ribbons and so on...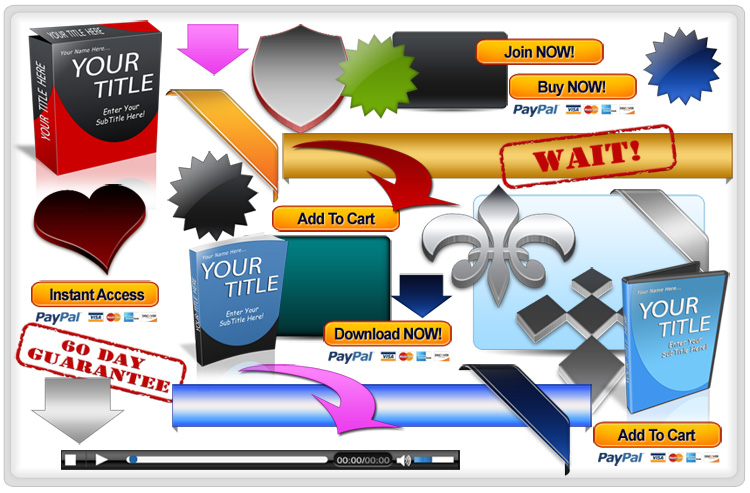 Remember, all images are in transparent .PNG format for a simple `drag and drop` onto your template.
I'm so sure that you will absolutely LOVE this package,
that I am also offering a complete 60 day refund GUARANTEE
If for any reason you are not 100% happy with your purchase
I will refund your money, no problem at all.

Yes Stevie, I would like to start making my video pages look more professional with your BRAND NEW Video Template Package.
Secure Your Package Today for Only:
$17.00

Delivery is instant, any time of day or night.
As soon as you purchase your delivery will be sent to your email.
Regards,

P.S. Don't forget, I'm not sure how long I will be able to hold this at this Special Offer price of only $17, so make sure you grab this opportunity with both hands right now!
If you have any questions, you can contact me here.